The Shadow Creek Reserve Custom Home Building Process
It's time to build your luxury custom home in The Woodlands area. Our talented team will bring to life all of your dreams for your new home in Shadow Creek Reserve - starting with just pen and paper.
Contact Us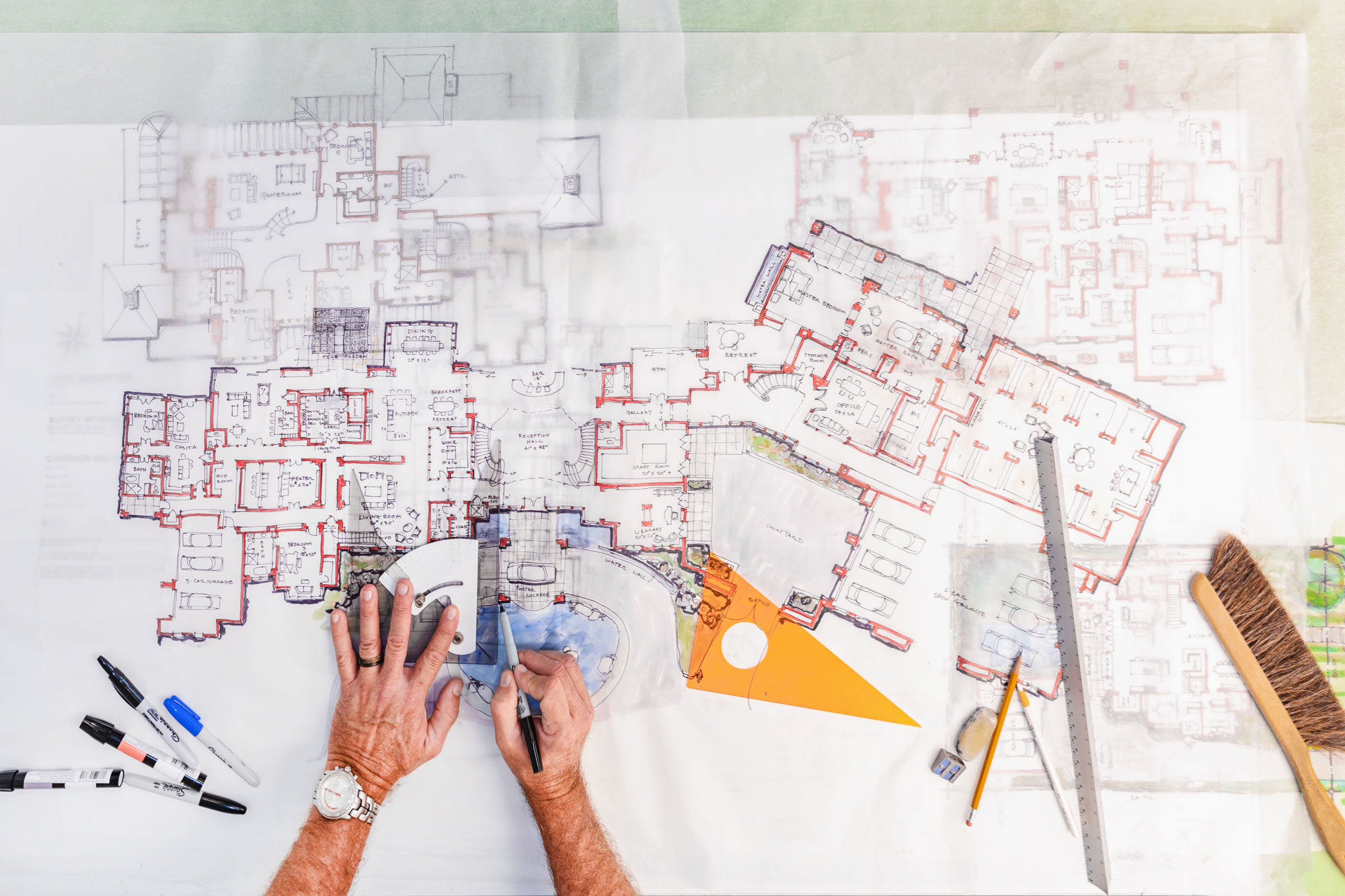 With our design-build method, we can tailor your custom home to your exact specifications. While each new home requires a unique set of design parameters and blueprints, we accomplish this with a firm set of operational guidelines that direct our process.
1. The Creative Phase
Our joy comes from realizing your dreams. Designing your own custom luxury home can be a dream come true, but may seem like a risky endeavor at first glance. With so much at stake it makes sense to team up with an award-winning team of consultants, designers and architects with over 30 years of experience in the luxury home building market. In Shadow Creek Reserve, the professionals at Frankel Building Group can make the seemingly complicated process of designing and building your home fun and efficient. In order to get you the answers you'll need quickly, we've designed a stress-free process minus wasted architecture fees, hidden cost and fruitless meetings. Our aim is to put you in a position to make the right decision for your family in a timely manner.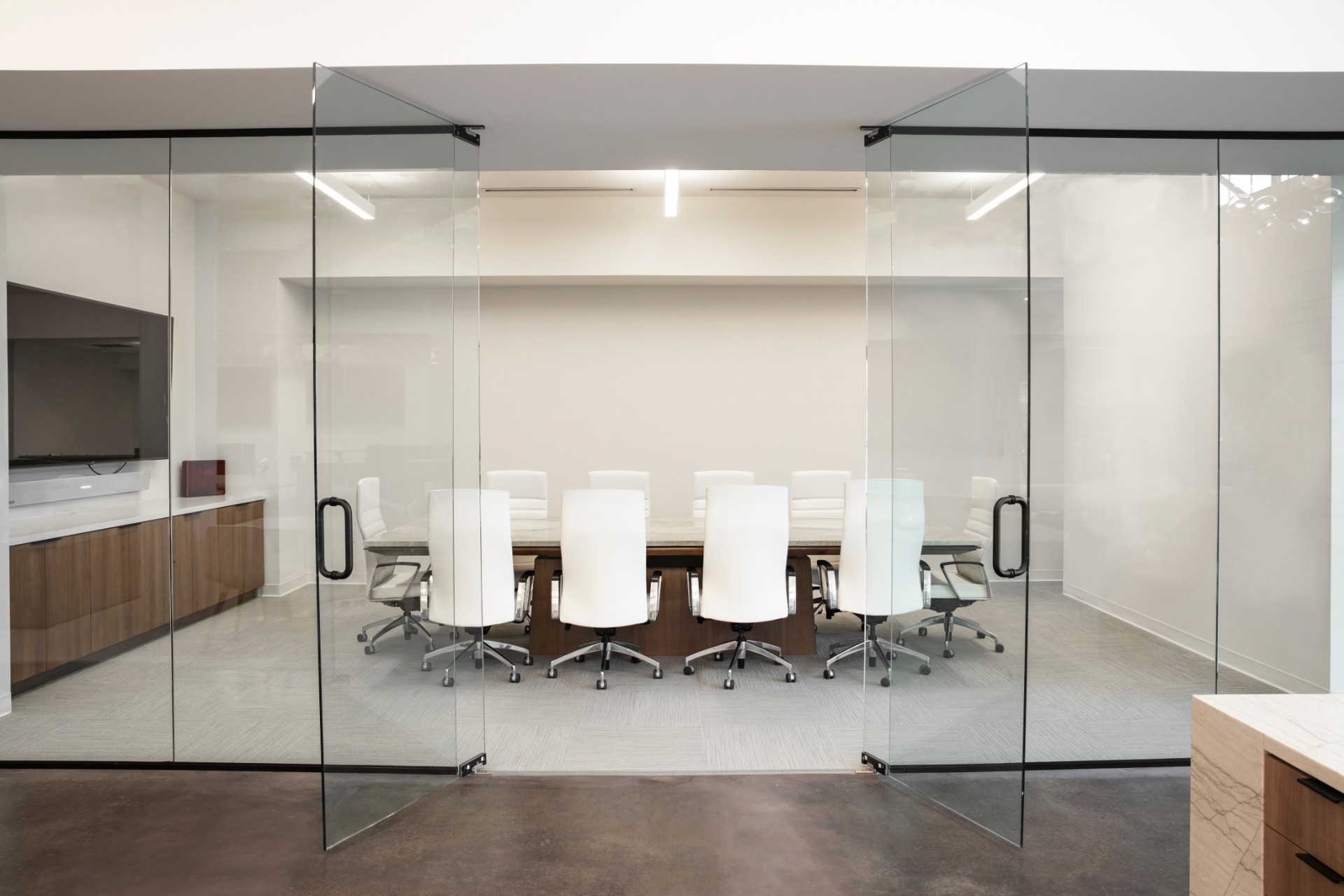 A: The first step is a consultation with our Design-Build Consultant, Andrew Pear. During this meeting we want to discover your needs, wants and must haves. We want to get to know you, understand your lifestyle, schedules, and family dynamics, before moving onto considerations about design preferences, floor plan requirements, time-frame, and budget. Your answers to these questions create the foundation for your new home on paper.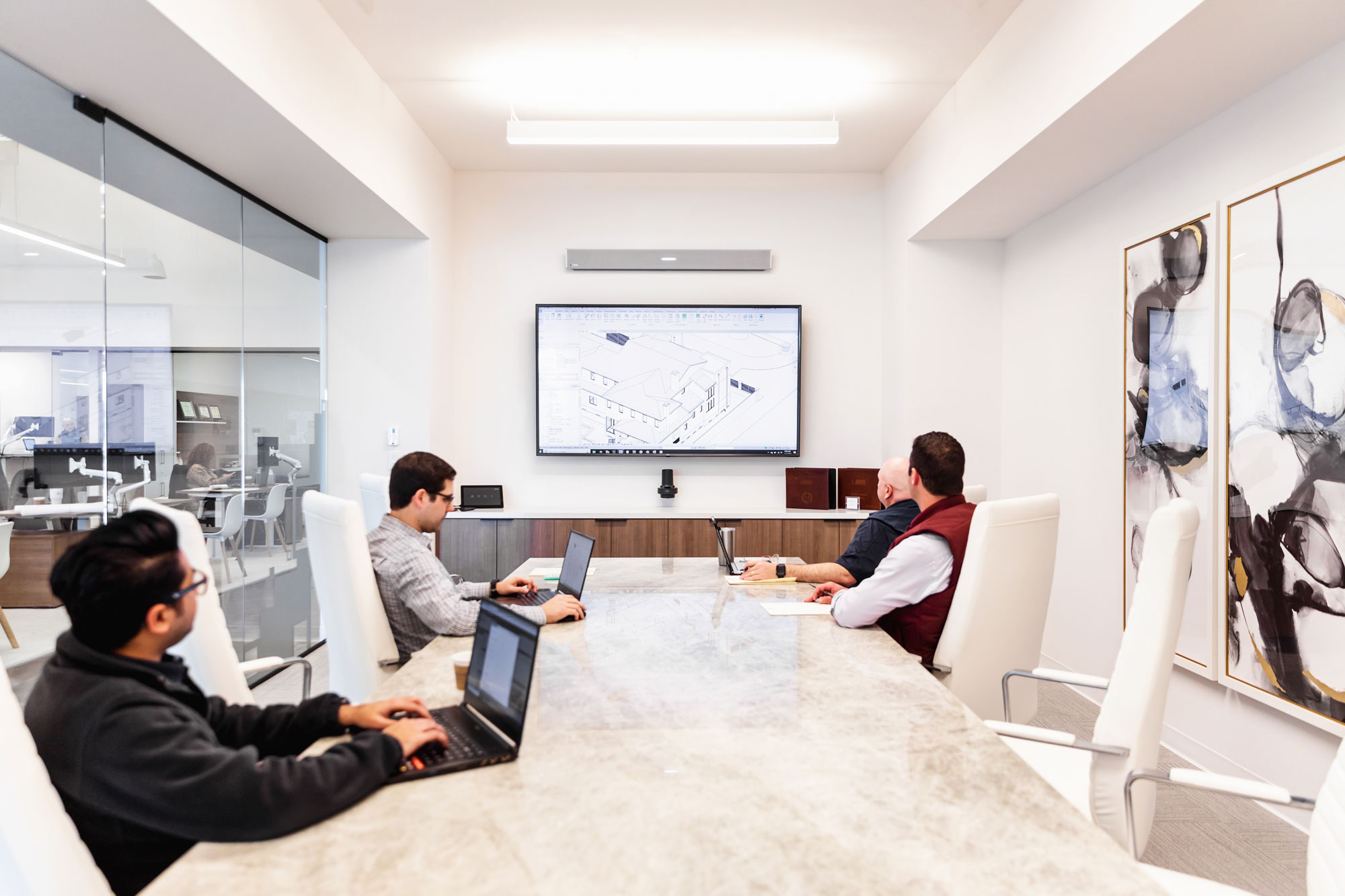 B: Our designers and architectural team get busy developing your dream home on the lot of your choosing. Frankel Building Group has made a significant investment in the latest technique's and software tools to develop plans efficiently and accurately. Because we pay specific attention to the crucial details and artistic features you've requested, this digital blueprint showcases exactly what you want in your home.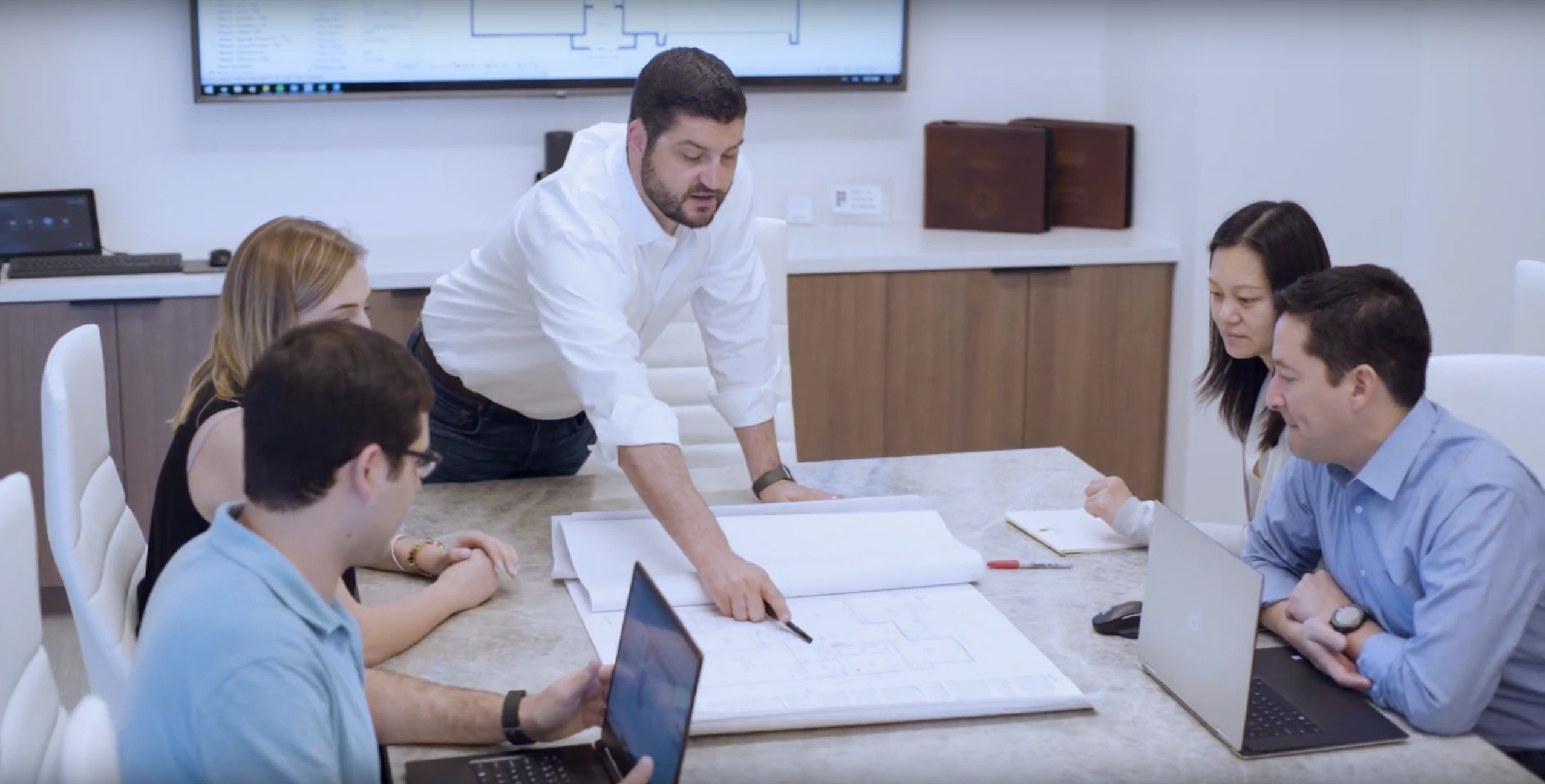 C: We present you with plans and final pricing. Within a few weeks we are ready to show you the floor plan and specifications while offering our expert recommendations on any further modifications. We will also address big topics like financing, time frame and specialty items that you would like to include in your home. This is the perfect opportunity to meet the Frankel Team and visit our Design Showroom.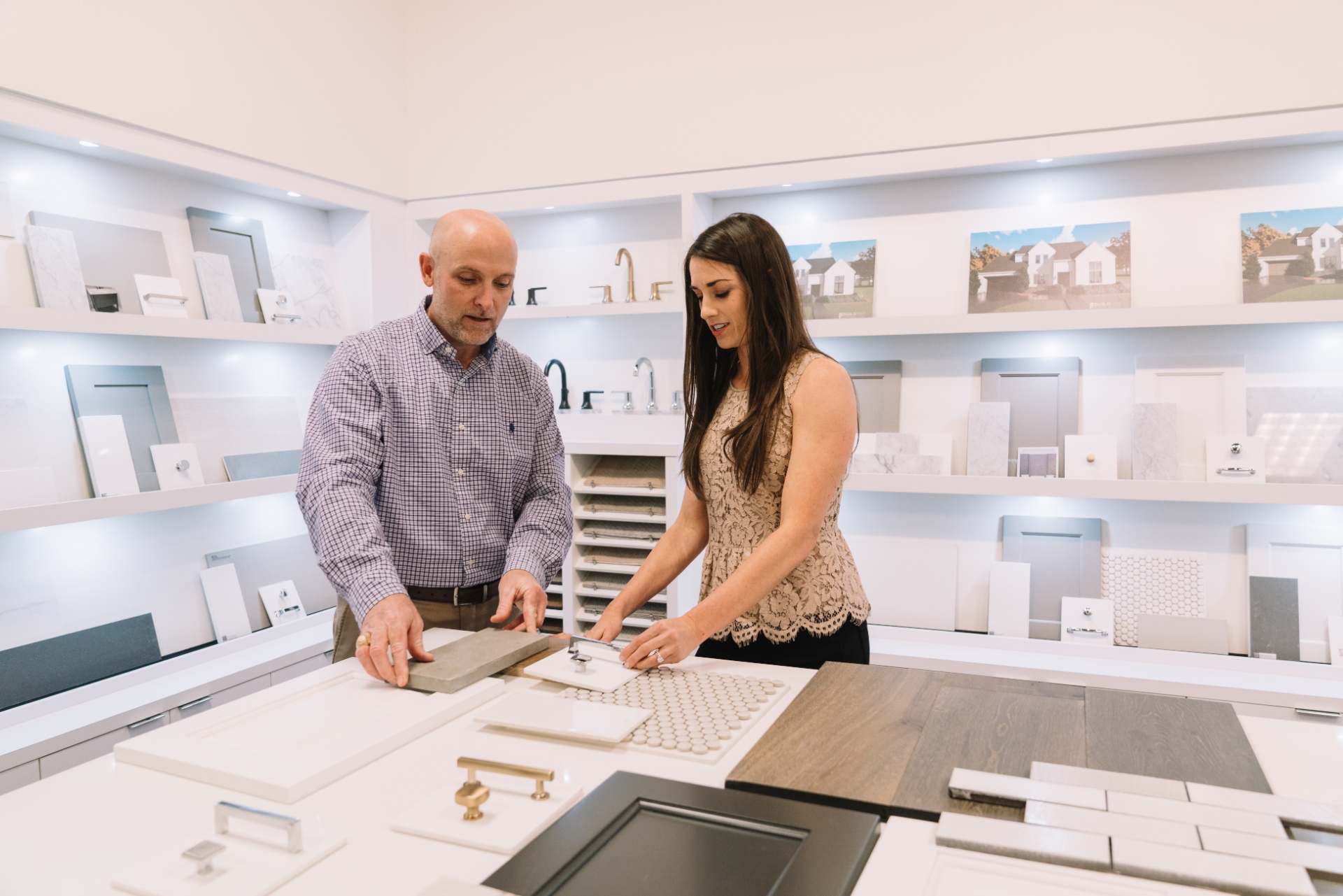 2. In-house Design
While our amazing project managers start framing up your new home, our interior designer helps you bring your aesthetic to life in your custom home. She focuses on aligning your design ideas with the high-end amenities and appliances available to view in our in-house design studio.
Thanks to our partnership with Ladco, our design studio combines the most fashionable and on-trend interior design ideas into a single location. This makes the planning, collaborating, designing, and shopping fun and stress-free. We have all the resources to see touch and feel cabinets, wood floors, hardware, countertops, tile, and all of the other decorative selections that make a house your home.
Our goal is to help you create the home interior that perfectly reflects your tastes and complements the layout of your new home. Together, you'll inspect each crucial design element that will bring your custom home to life – just like you see it in your dreams.
3. Construction, Communication, and Best-in-Class Customer Service
Now it's time to watch the home come to life. We take the stress out of construction using proven processes and fantastic contractors. Client communication is our core value and biggest differentiator. The foundation of our business is absolute openness and transparency with our clients. You'll have direct, regular, and immediate access to our lead designer, architects, project managers, and owners – no matter what questions you have about your home or the design process.
The hallmark of Frankel Building Group's method is and always will be open dialogue with you before, during, and after your custom home is built. Yes, we absolutely use the newest and best technological advances to create your dream home, and likewise with client communication. We are here to answer any questions about service and warranty, and we have a 30-plus-year track record of putting our client first.
At Frankel, you're family.